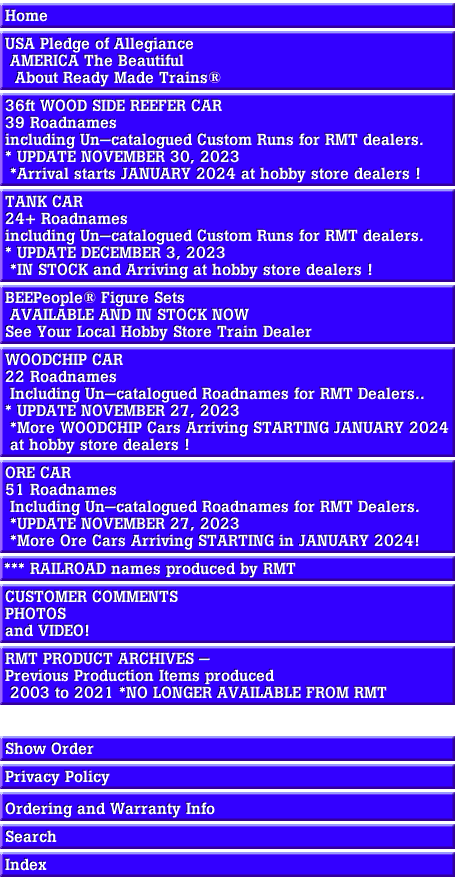 Photo shows RMT-92411-3 LIRR #1535.

New LIRR roadnumbers are in production as RMT-92411-3 LIRR #1535 and RMT-92411-4 LIRR #1536 feature upgraded speed control and electrical pickup.

LONG ISLAND/LIRR Railroad painting and lettering in a prototypical paint scheme similar to that used by LIRR in the early 1950's...Gray with Orange ends and the 'Dashing Dan' logo.