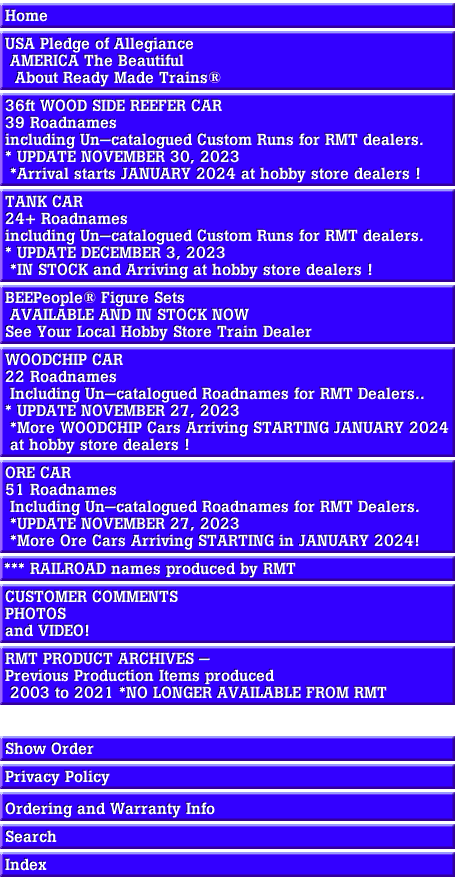 Photo shows RMT-4791 L&NE/LEHIGH & NEW ENGLAND #801.

Special Custom Run Limited Edition in 2006 for MEGA-STEAM LLC, East Windsor, NJ with prototypically inspired L&NE painting and lettering including a simulated EMD builders plate on locomotive side. Available in 1 road number as RMT-4791 L&NE #801.

The LEHIGH & NEW ENGLAND Railroad operated trackage in the Pennsylvania anthracite coal regions, through northwestern NJ and into Maybrook, NY interchanging with other area railroads until being abandoned in 1961. Small sections of former L&NE trackage were then operated by the CNJ/JERSEY CENTRAL as the L&NE RailWAY until absorbed into CONRAIL in 1976. However today, 2006, some segments of former L&NE trackage are operated by CONRAIL successors and other new shortline/regional railroads. The distinctive L&NE black and white paint scheme with the 'fried egg' logo is still remembered by railroaders, historians and many toy train operators and collectors.