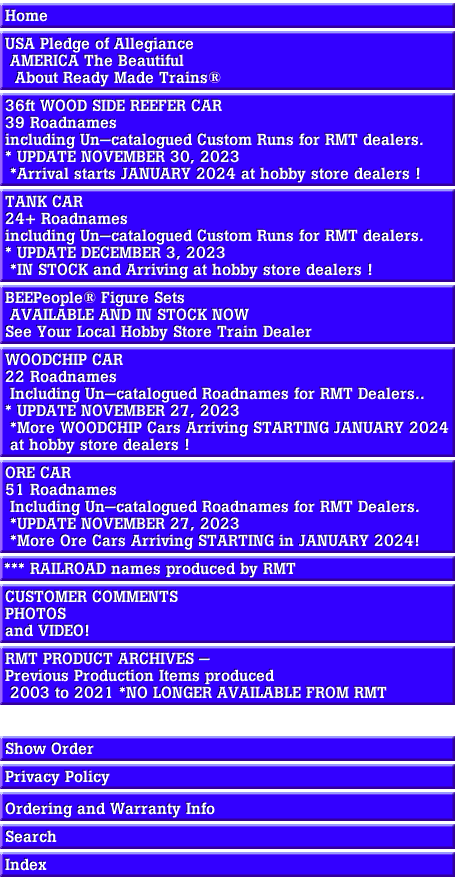 Photo shows RMT-4571 MARYLAND & PENNSYLVANIA/MA&PA #1502. .

Special Custom Run Limited Edition in 2006 for MA & PA JUNCTION, Baltimore. MD with authentic Maryland & Pennsylvania painting and lettering. Only made in 1 road number as RMT-4571 MA&PA #1502.

Contact MA & PA JUNCTION, 8 Pikehall Place, Baltimore, MD 21236 at 410-256-7992 or email at www.mapajunction.com for pricing and availability.