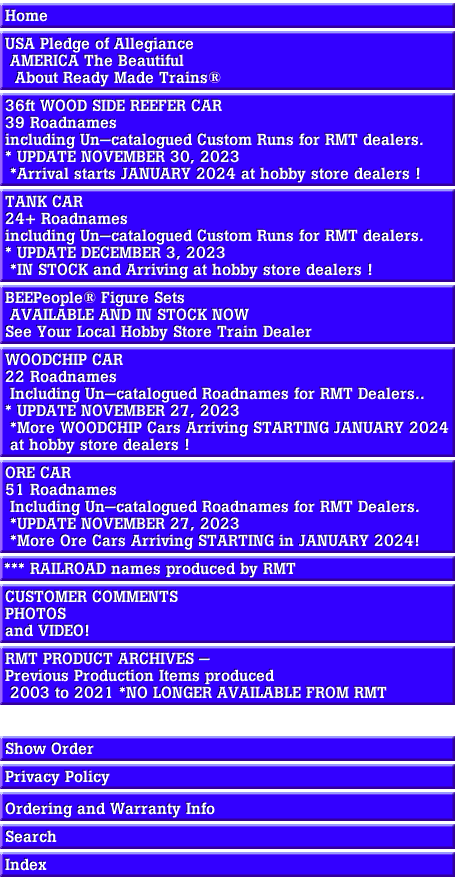 Photo shows RMT-96773 NY SUBWAY #2333, part of a 2-car set as NY SUBWAY #2333-2334.

Ore cars are a unique addition to any subway toy train layout or collection. The small compact size is perfect for the tight clearances and sharp curves on all cubway systems.

Yellow with grey/blue NY SUBWAY lettering and numbers. A unique prototypically influenced paint scheme rarely ever modelled in 3-rail O gauge.

Has special reference to 'CLOSE CLEARANCE - ELECTRIFIED TRACKAGE'.