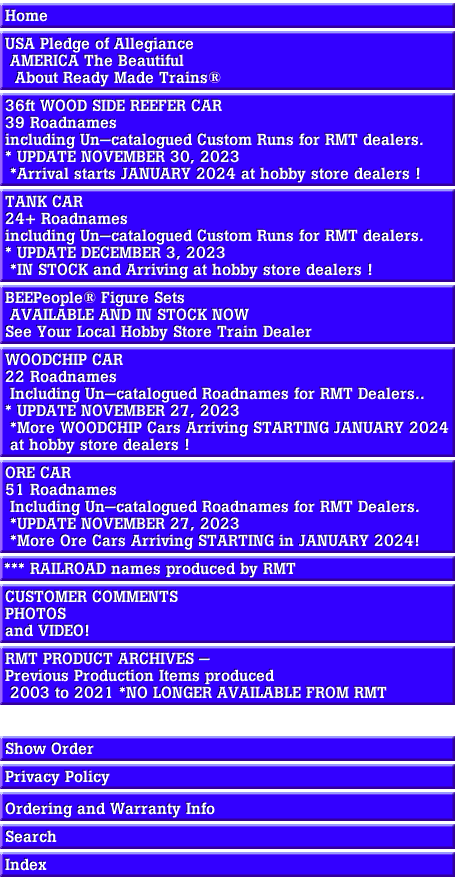 Photo shows RMT-4181 SEPTA #60 unpowered BEEP diesel (comes on diecast flatbed truck). Also available (not shown)as RMT-4182 SEPTA #61 complete powered BEEP diesel.

Special Custom Run Limited Edition in 2004 for SOUTHEASTERN PENNSYLVANIA TRANSPORTATION AUTHORITY, Philadelphia, PA.

Realistic SEPTA Railroad painting and lettering. Available in 2 different road numbers as RMT-4181 SEPTA #60 (unpowered/dummy unit) mounted on diecast flatbed truck and RMT-4182 SEPTA #61 (complete powered unit without flatbed truck).