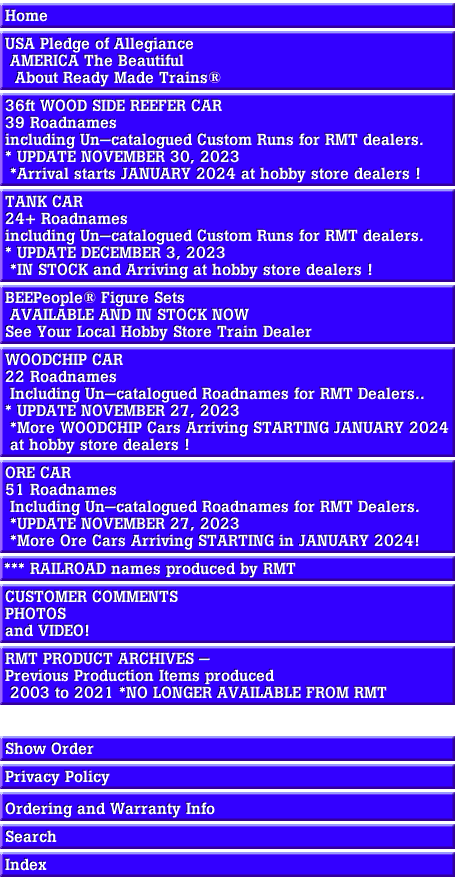 Photo shows RMT-4271 CNJ #1518. Also available as RMT-4272 CNJ #1524.

A Special Custom Run Limited Edition in 2004 for EMERY DISTRIBUTORS, Easton, PA.

Realistic JERSEY CENTRAL LINES Railroad painting and lettering in the first road switcher paint scheme of Tangerine Orange and Royal Blue. This experimental paint scheme was actually applied to a few prototypical CNJ diesels before railroad management changed to the more familiar green and yellow stripes paint scheme for all CNJ diesels.

Was available in 2 different road numbers as RMT-4271 CNJ #1518 and RMT-4272 CNJ #1519.