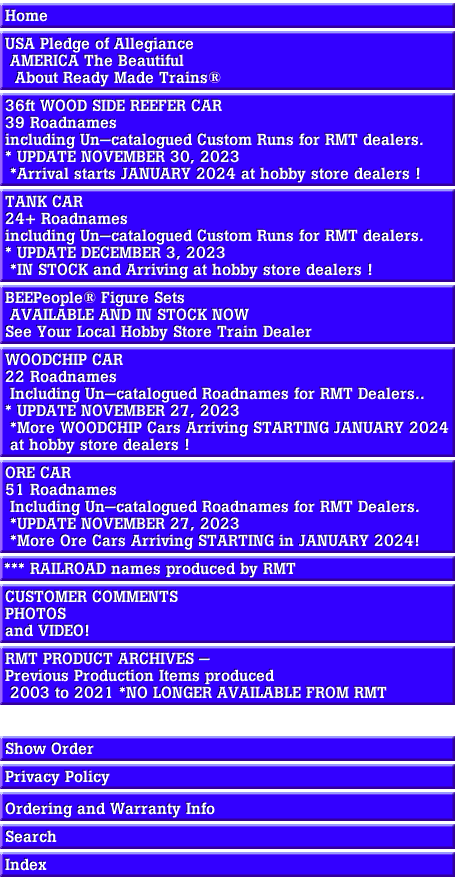 Photo shows RMT-4531 US NAVY EARLE #7

Special Custom Run Limited Edition in 2005 for ISLAND TRAINS, Staten Island/New York City, NY and Matawan, NJ.

Authentic US NAVY RAILROAD painting and lettering for the US NAVY's EARLE NAVAL WEAPONS STATION located at Colts Neck. NJ.

The EARLE Railroad (un-officially known as the COLTS NECK & LEONARDO RR) operates entirely within the confines of a Naval Weapons Station at Leonardo, NJ on Sandy Hook Bay and Colts Neck, NJ further inland. The 2 locations are connected by a double track mainline railroad through Monmouth County on a military right-of-way. Locomotives are switcher-type locomotives of EMD, with a former all-Baldwin diesel roster now retired. EARLE #7 was the last operating Baldwin locomotive and is recognized on this BEEP diesel.