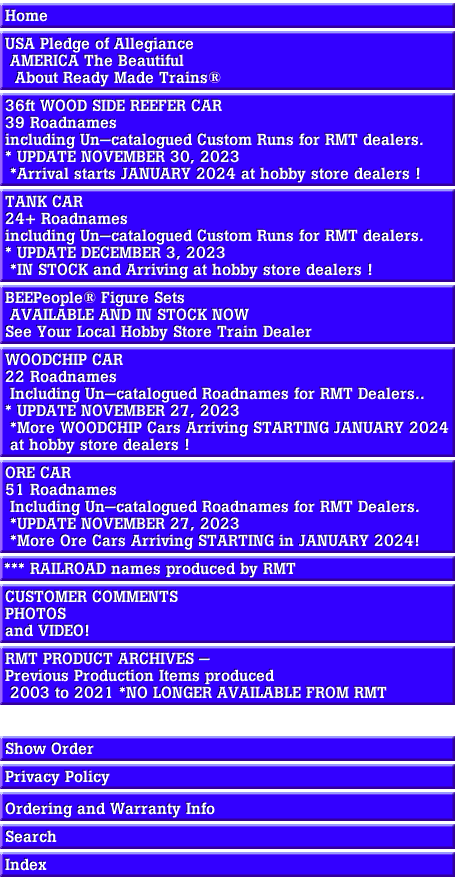 Reference to MARINE AIR GROUP - 25 known as the 'Flying Boxcars'. This car is a great companion piece to RMT 96463 USMC Boxcar produced a few years ago.

NOTE: Photo shown on RMT website for information only. This Tank car may be purchased from a Hobby Shop/Train Dealer.

This is a Limited Edition - ORDER NOW.